Any steel construction type that is known but does not fit the descriptions of the other steel construction types in this table.
It is clear that the structural material is steel, but the type of steel construction is unknown. The steel structure may be hidden, or information about it is unavailable.
Flat roofs that are covered with stone slabs (other than slate).
The type of stone is known, but its type is not listed in the table. For example, metamorphic rocks, e.g. gneiss, marble, quartzite, etc. Gneiss is a common type of metamorphic rock used for wall construction in Europe (e.g. Southern Switzerland, Italy, etc.).
Gneiss stone wall residential construction, Ticino, Southern Switzerland (T. Schacher)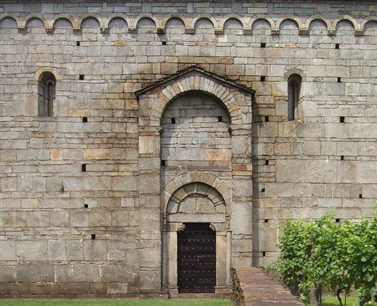 Gneiss stone walls, a 12th century church, Ticino, Southern Switzerland (T. Schacher)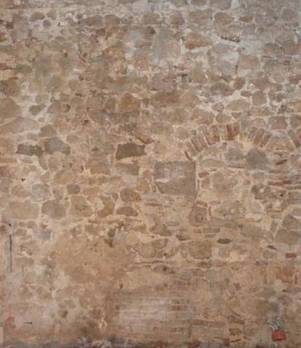 Heterogeneous (mixed) masonry wall uses a combination of limestone and limestone, as well as clay bricks for arching lintels, L'Aquila, Italy (A. Benedetti)