The shape of the building plan is approximately square, with only minor variations from a square shape. Its sides are approximately equal in length.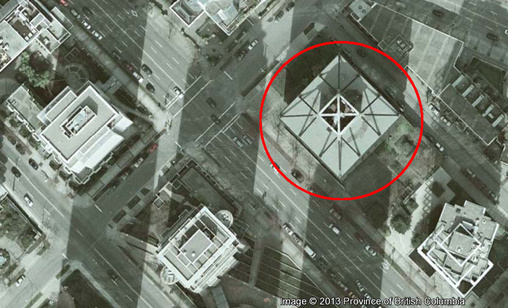 A building with square plan shape, Vancouver, Canada (Map data ©2013 Google, Province of British Columbia, DigitalGlobe, IMTCAN)
Same as PLFSQ but with an open internal courtyard or full height roofed atrium.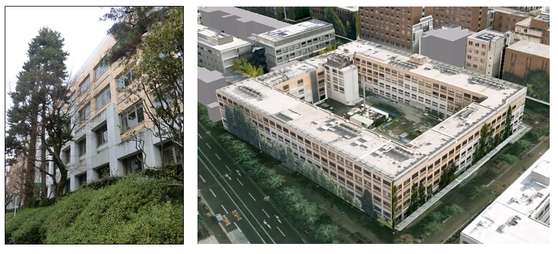 A building with a square plan shape with an opening, Japan (left photo: C. Scawthorn, right: Map data ©2013 Google, ZENRIN)
It is clear that the structure is steel, but the type of steel connections is unknown. The connections are not visible or there is insufficient information to determine their type.
Steel is a strong and malleable material (alloy of iron and carbon) used for structural and non-structural purposes. Includes all grades and alloys of steel.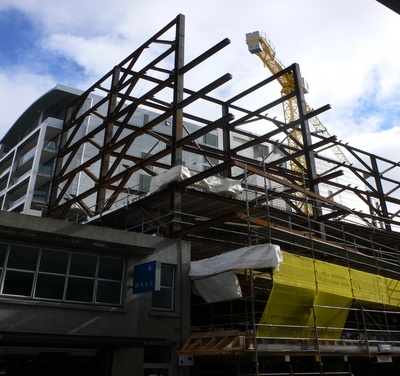 Steel building under construction, New Zealand (A. Charleson)
Steel reinforcing bars can be used within the build-up of a concrete masonry wall, within cavities that are then filled with poured concrete. Alternatively, steel welded wire mesh overlaid with cement plaster can be attached to interior or exterior wall surfaces with steel dowels.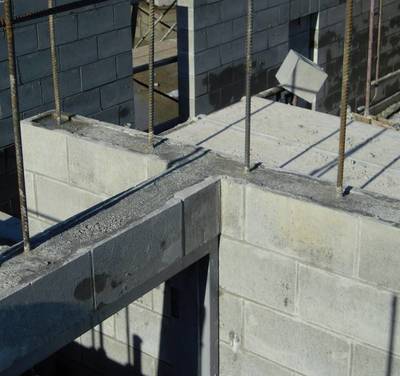 Concrete block masonry construction with steel reinforcement, Canada (B. McEwen)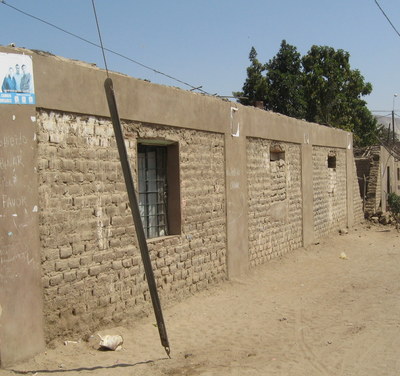 An adobe building reinforced externally with steel wire mesh overlaid with cement plaster, Peru (N. Tarque)