The building is a place of worship, or a membership organisation such as a club or society.
It is clear that the building is a building used for religion or non-profit organisations, but the exact type of this use is unknown.
The wall is bamboo-, cane-, or rope-reinforced, as sometimes used in adobe walls.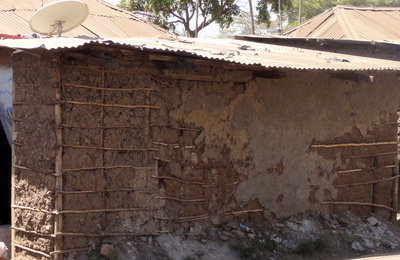 Mud wall with bamboo reinforcement, Kenya (K. Jaiswal)
Adobe wall with vertical cane reinforcement, Peru (M. Blondet)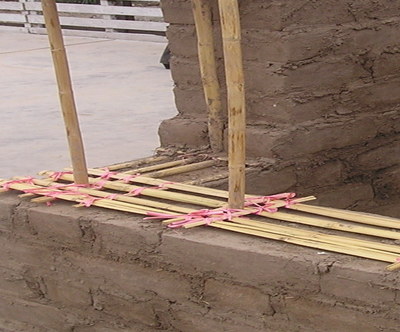 Adobe wall with cane reinforcement, Peru (S. Brzev)
Hollow-stemmed plant. Its stiff tubular stems, sometimes up to 150-200 mm diameter, are used as a building material. It is commonly used as split and woven construction, in the form of trusses and frames. Bamboo construction has been traditionally used in South-East Asia (India), East Asia (China), South Pacific, and to certain extent in Central and South America.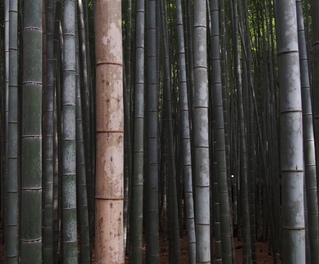 Bamboo grove in Kyoto, Japan (M. Brzev)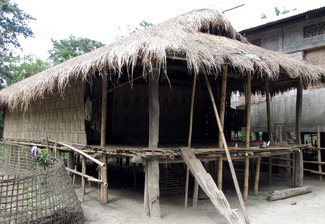 Bamboo frame construction on stilts found in flood- and earthquake-prone areas such as Assam, India (People in Centre)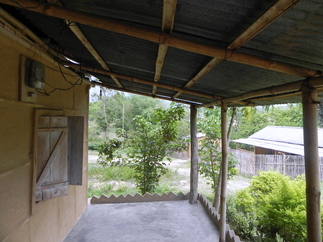 Bamboo frame construction, Assam, India (People in Centre)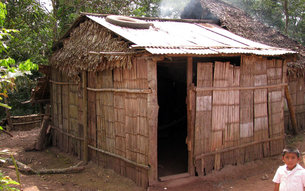 Woven bamboo mats are used in low-income housing in Central America (www.guaduabamboo.com/images/low_income_bamboo_housing.jpg)
Traditional Bahay Kubo homes in Phillipines are built using bamboo (http://slr07.files.wordpress.com/2011/06/bahay-kubo.jpg)
The surface of the roof is made from reed materials such as bamboo, straw or thatch; laid onto wood battens, with a primary structure of wood members. No sheet material is used for the roofing.
Thatch roof, Nepal (M. Schildkamp)
Straw roof, Chile (S. Mihaldzic)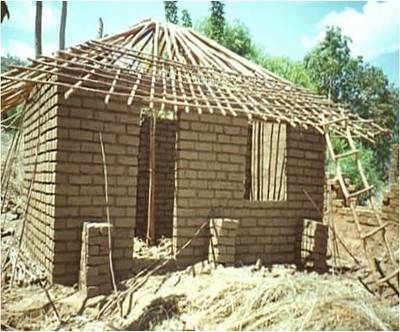 Bamboo roof, Malawi (M. Sassu and I. Ngoma, World Housing Encyclopedia Report 46)