The building footprint is approximately triangular in shape, or a tapered wedge shape, and it has an open internal courtyard (Δ).
Tuff is an igneous volcanic rock made up of rock and mineral fragments that are compacted with volcanic ash.  In general, the grain size of the ash is below 4 mm (above 4 mm: volcanic breccia).  The colour of tuff is variable (and strongly depends on its weathering and chemical composition), but it is mostly greyish, brown, or yellow  It is a low-density, high-porosity rock that is often soft and porous and can therefore be scratched by metal objects. It is a relatively soft stone and it has been widely used for masonry construction in regions where it is available (e.g. Italy, Armenia, etc.).
Tuff stone blocks, Italy (A. Benedetti)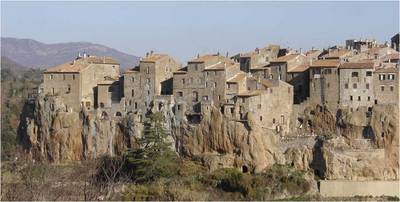 A view of Sovana, Italy - most buildings are built using tuff masonry and the city was built on a tuff cliff (http://ilcasale1742.it/en/)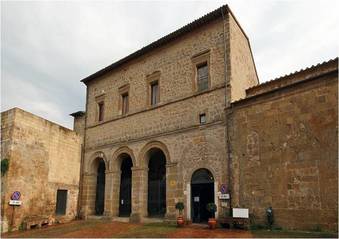 Tuff stone was used for the construction of Bourbon del Monte Palace (16th century), Sovana, Italy (www.fototoscana.it)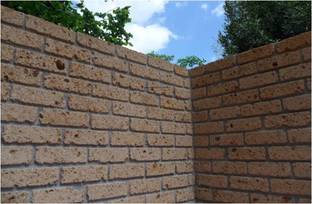 Tuff stone used in modern wall construction, Italy (A. Benedetti)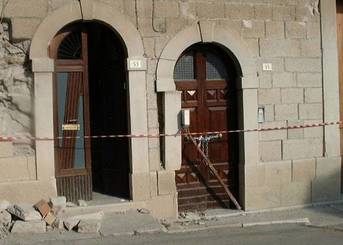 A wall built using dressed tuff stone exterior wythe over a rubble masonry in San Giuliano damaged in the 2002 Molise earthquake, Italy (A. Benedetti)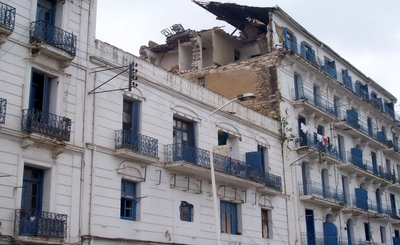 Tuff stone masonry in Algiers, Algeria was affected by the 2003 Boumerdes earthquake (M. Farsi)
Lateral load-resisting system is the structural system that provides resistance against horizontal earthquake forces through vertical and horizontal components. It is important to identify the most appropriate lateral load-resisting system. Please refer to the descriptions of relevant glossary terms before making the selection.
The footprint of the building when viewed in plan resembles the shape of the letter U.
Note that this also includes "C" shaped buildings (which look like a "U" when viewed from another direction).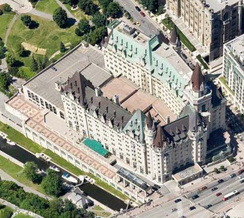 Fairmont Chateau Laurier Hotel in Ottawa, Canada has a U-shaped plan (Map data ©2013 Google, DigitalGlobe)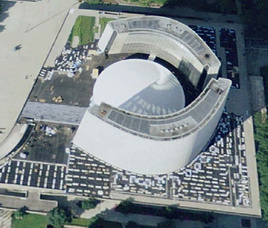 City Hall in Toronto, Canada has two half-circle office towers, curving around a circular council chamber; the towers can be classified as U-shaped building plans (Map data ©2013 Google, DigitalGlobe)

A building with U-shaped plan (left photo: C. Scawthorn, right: Map data ©2013 Google, ZENRIN)